It's been nearly a year since I dropped the debut single, Playing With Fire, from my album "Thoughts Midsentence". Now, as I prepare to release the fifth single, Svífa, you'd expect my heart to pound a little lighter when I hit that distribution button. It doesn't.

This time, it's the first song in Icelandic. Singing in my native language is way scarier than singing in English. Let me tell you why.
Thoughts Midsentence is more than just a musical album; it's a journey where I confront my fears in the realm of music. I believe that the things that terrify us the most are often the things we desire most passionately. 
So, over the past year, I've been making a note of musical aspects that send shivers down my spine. If a particular aspect scares me because of the fear of failure, I make it a point to dive right into it. 
Additionally, I'm constantly reevaluating my songwriting and music production processes. This time around, I decided to embrace a completely new approach. 
Instead of my usual method where I produce the songs first and then bring in instrumentalists as needed, I reversed the process. I headed to a recording studio and captured the essence of a small band before delving into the production phase.
Rolling Naked In the Moss
In the previous tracks on the record, the lyrics came before the music. However, this time, I reversed the process. I wrote the music first, and then my friend Anna Marsý, who has been writing all my lyrics, penned the words to fit the music. I think I prefer this approach.
So far, all the songs have been in English. Singing in a foreign language can create a sense of detachment, while singing in your native language makes you more aware of the cultural nuances, infusing each word with a heavier meaning.
When Anna Marsý asked me what this song was about, I explained that I had written it to be the scariest thing imaginable – an Icelandic love song. To me that is more terrifying than a leaked video of me rolling naked in the moss. I have a soft side, it is just safer to keep it hidden. This song, however, puts that vulnerability on display.
I described the music I had written to her: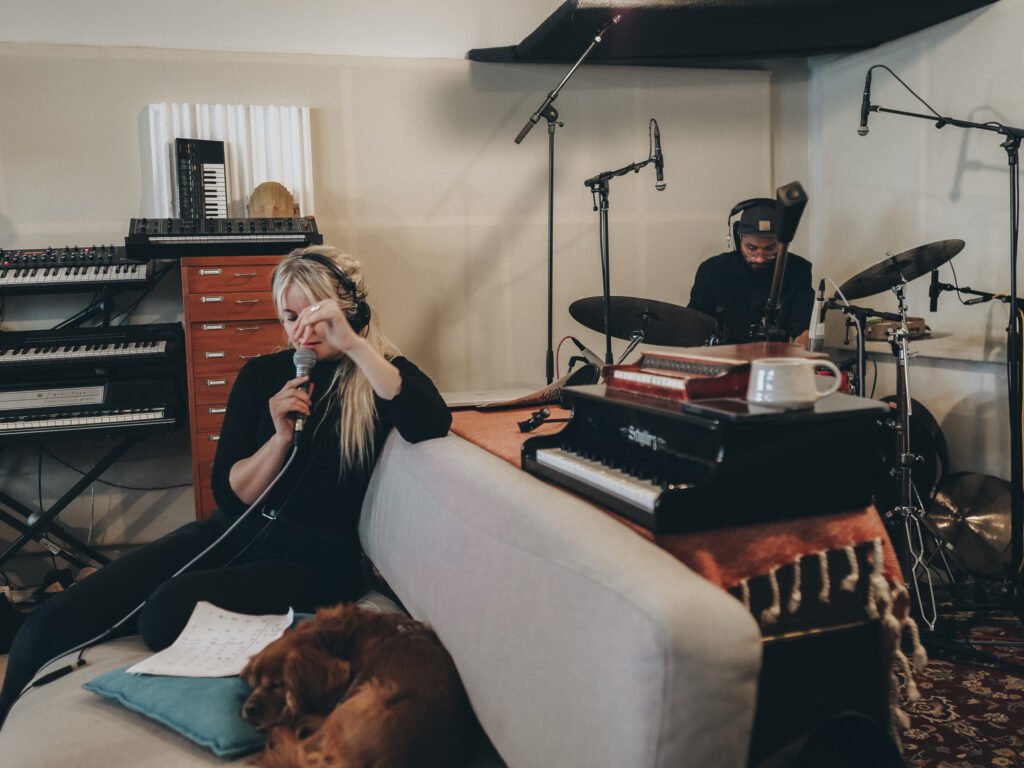 Recording at Úslandía Studio in Iceland
Kristófer playing drums & Pétur Ben the guitar
Icelandic Love Songs & Nature Imagery
In Icelandic love songs, it's common to incorporate nature imagery. The Icelandic landscape isn't just a backdrop; it is a way to describe one's emotions. 
To inspire Anna Marsý's lyric writing, I compiled a list of Icelandic words that I felt could be fitting. Words like Rökkvi, Öldurót, Neistaflug, Fjóla, Bergmál, Stormar, Vetrarnáttmyrkvið. 
These words are difficult to translate directly, as their significance lies more in the mental images they evoke rather than their literal meanings. 
I also made a list of sentences from lovey-dovey lyrics and poems that resonated with me, like this one in from Vísur Vatnsenda-Rósu:
Þó að kali heitur hver — Though the geyser's will turn cold
Hylji dali og jökul ber, — Valleys will be covered and glaciers bare, 
Steinar tali og allt, hvað er, — Stones will speak and all that is,
Aldrei skal ég gleyma þér. — I shall never forget you.  
Gliding From a Mountain Top
Creating this song's music production was a challenging. It took three different versions to get it to sit just right.
I wanted it to sound both nostalgic while infusing it with contemporary and fresh sounds. The key was nailing the pre-chorus build-up to create that sensation of smoothly gliding from a mountain top when the chorus hits. I hope that all this pain was worth it and the song manages to do what I hoped it would, move you. 
Svífa by Anna Marsý

Við töfðum tímann
Akand' í austur
Alein á veginum
Nóttin gaf undan 
Sólin svaf lengur
seinkuðum deginum 
Drápum á bílnum
Með fingur í fléttu
Fikruðum fram á við
Stöndum enn stundum
og höldumst í augu
Horfum á þverhnípið 
Róleg tvö í næturrökkva
Staðarnumin samt að stökkva
Fram að fannarbjörgum dýfa 
Svífa 

Fljúga yfir fjöll með þér 
Finna þig í faðmi mér
Sitja kyrr en samt klífa
Svífa 
Fleiri orð í safnið, 
Fjólur af vörum þér. 
Hvísl'að blómum nafnið 

Sem bergmálar inní mér.
Tvær öldur í myrkvi mætast með neistaslóð
í morgunglóð. 
Lyrics English Translation
Soaring by Anna Marsý

Verse 1
We delayed the passage of time 
Driving east 
Alone on the road
The night gave way
The sun slept longer
We delayed the day
Turning off the car
With braided fingers
We took a step forward
Sometimes we still stand still
Hold each other's gaze
Staring into the abyss
Calm in the twilight
Steady and yet leaping
From the snowy cliffs
Soaring 
With you, I fly over mountains
I find you in my arms
Somehow still and yet climbing 
Soaring 
More words in our collection
Violets from your lips
I whisper to the flowers
The name that echoes inside me
Two waves in the dark meet with a trail of spark
In the morning glow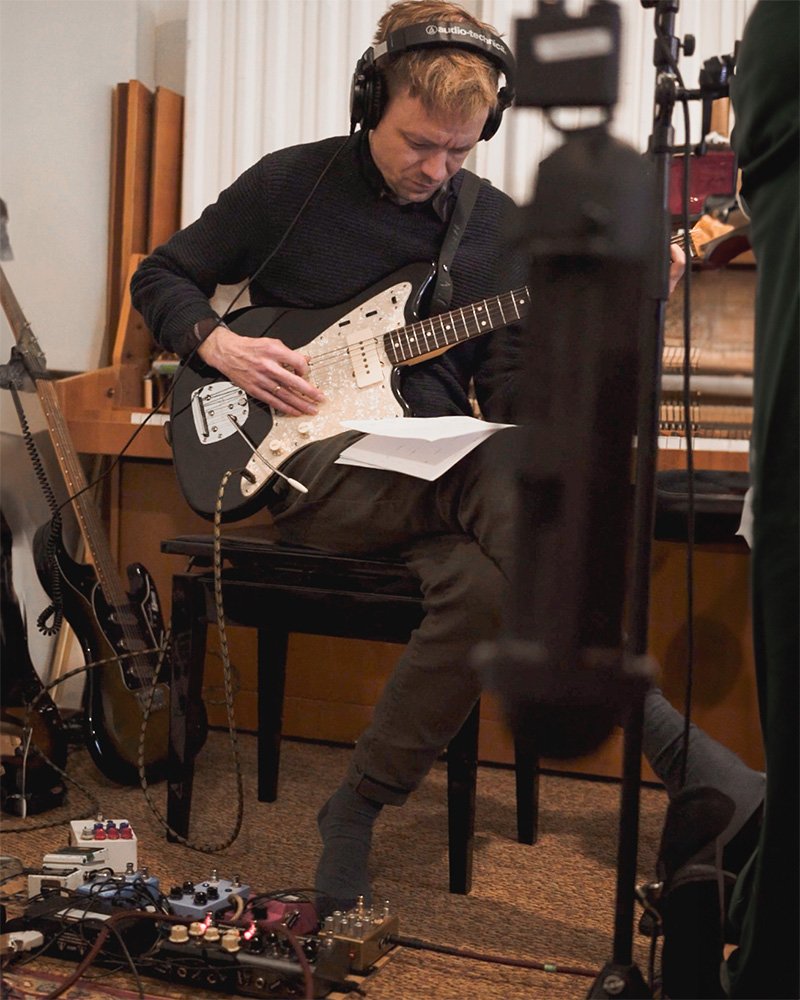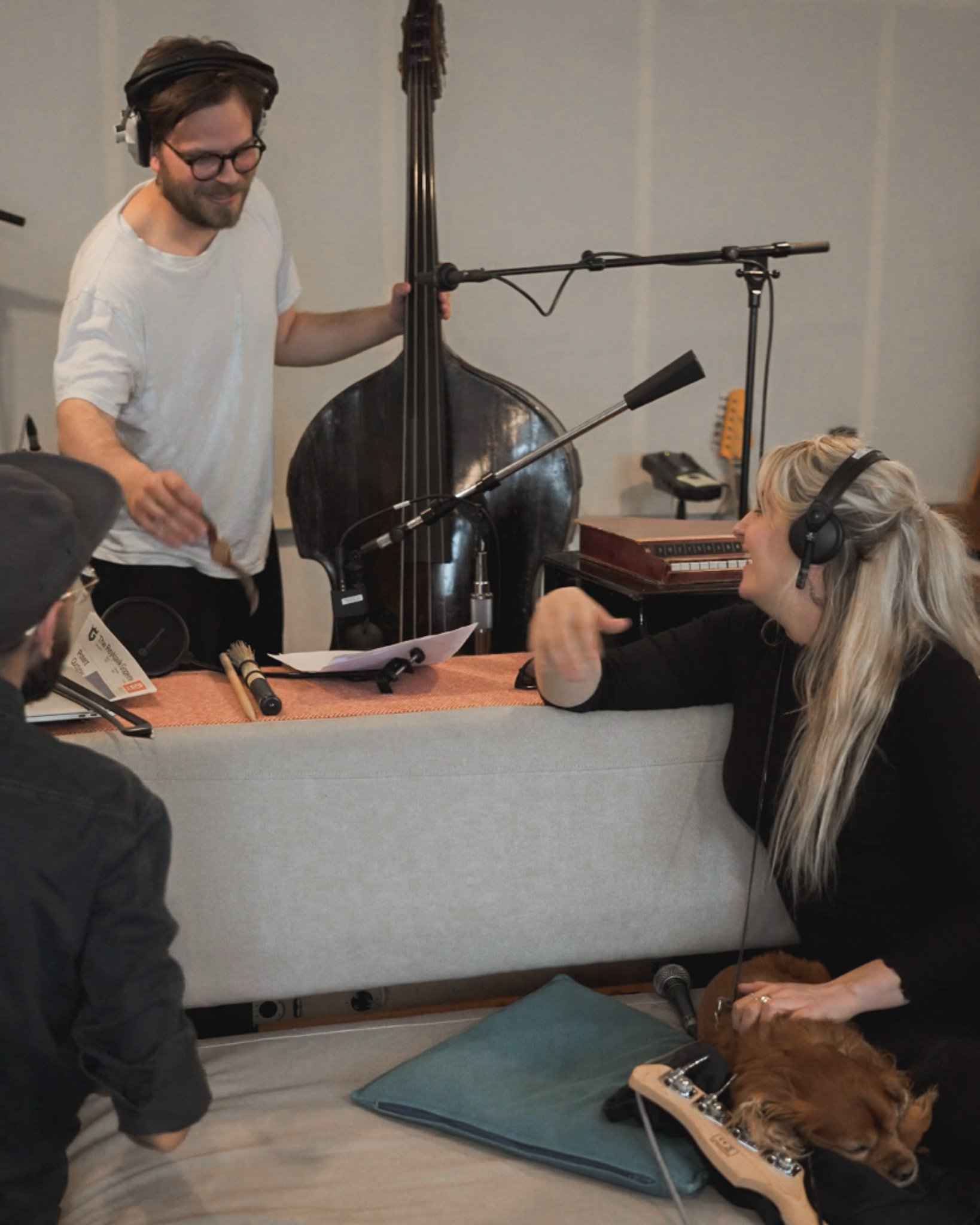 Kristó, Birgir Steinn and Inki
A few months back, I was searching online for producers that have worked with alt-pop artists like Sevdaliza when I stumbled upon PALMR's impressive portfolio. He's not only an artist in his own right but also known for collaborating with a diverse array of artists. He has a background in jazz and classical music, so our musical mindsets aren't too different.
Our collaboration has already been a tremendous learning experience for me, and he has seamlessly integrated into my creative team. So prepare your ears for more tracks that we will be collaborating on.

If you are curious about his music here is a new one that PALMR just released with singer Jack Hawitt.
The next song is a cover song. I won't spill which song I chose to cover just yet, but if you check out my social media, you might find out sooner than later. 
If you prefer to take a guess, here are some clues:
It's an English rock song released in 2013.

According to Widipedia, it shares the exact length with John Cage's famous silent piece, but on Spotify, it's one second shorter.
The official music video features animated line drawings, starting with a black screen and white lines, eventually evolving into full-color animation. 
Now, can you guess?
If you're interested in showing your support for this release, please visit my music and art store and consider purchasing the digital download or anything else that catches your eye. 
Songwriter & Vocalist: Inki
Producers: Inki & PALMR
Lyrics: Anna Marsíbil Clausen
Guitars: Pétur Ben
Bassist: Birgir Steinn Theodorsson
Drums: Kristófer Rodriguez Svönuson
Synths & Electric Percussion/Drums: Inki & PALMR
Mixing: Joe Rodwell
Mastering: Loft Mastering
Blog Cover Images by Olivia Synnervik
Cover Art Image by Dóra Dúna
Other images by Inki & Albert Finnbogason
Released in 22nd of September 2023